Stringing of Flowers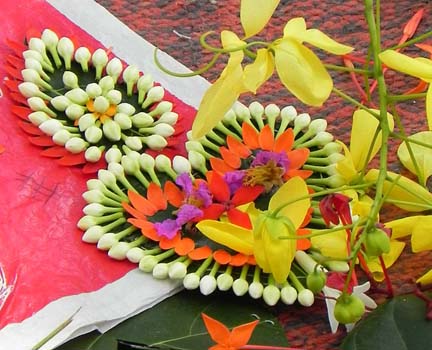 Stringing flowers is considered to be an old art in India as Indians have been offering flower garlands to their temple deity for centuries now. Flower decorations are used for all types of functions and events and women adorn themselves with flower ornaments.
Stringing flowers requires dexterity to wrap a cotton thread around the stem of the flower in quick succession. Usually flowers which have contrasting colors and different sizes are used in combination.
Production places :
Mumbai city
Products:
Garlands, Ornaments, Gajra - hair adornment, Torans
Tools:
Needle, Thread
0 Comments